Installation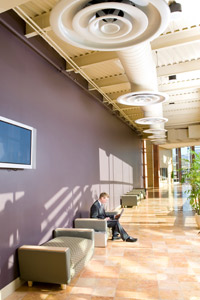 Here at Max Cooling, we pride ourselves on the quality of workmanship we provide. Every installation is undertaken by fully qualified engineers and all of our work is guaranteed.
Max Cooling strongly believes that the key to a reliable air conditioning or refrigeration system is not just the design and the expertly carried out workmanship, but more importantly, an installation with attention to detail from start, right through to finish.
Keep it simple with Max Cooling
Whilst many of our competitors may only cater to one or two of your requirements, we endeavor to assist you with any number of tasks.
Max Cooling offers a complete installation service, from the initial design, to the supply and installation, and we can even offer a maintenance contract to retain maximum efficiency and prolong the life of the system.
We offer a guarantee and warranty on our installations and the units we install will include a manufacturers warranty. Subject to terms and conditions.
Every installation Max Cooling carries out is with the environment in mind.
Please view our page on the environment for more information.
Benefits from an Air Conditioning Installation by Max Cooling
External noise – Vanished
No need for windows or doors open in an attempt to cool down the room.

Energy bills – Reduced
With efficient heat pump systems using so little power, no more expensive bills.

Control your environment
Enjoy your desired temperature in any room. Whether it be heating your office, or cooling your bedroom through those hot summer nights.

Reduce humidity
Remove the stickiness in your workplace or home environment.

Heat pumps
Compared to conventional central heating, heat pump systems can provide heat almost immediately for faster, more efficient environment control.

Security
With air conditioning installed, it is no longer required for windows to be left open. Through hot summer nights where household bedroom windows would usually be left open, are now firmly shut which provides total piece of mind.

Air quality – Improved
Air conditioning can dramatically improve the air quality around you. The air purifying filtration systems reduce pollen, pet fur, house mites, dust and bacteria. Great for those who suffer with allergies.

Insects – Banished
With air conditioning installed, there is no need for windows to be left open. This prevents insects entering the building and there is no need for expense of window nets.

Noise
Air conditioning is much quieter than fans and outside noise.
Industrial & Commercial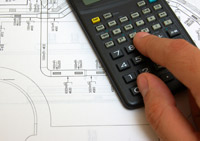 Air conditioning is no longer considered as an added luxury. Instead employers can now see the real benefits of maintaining a comfortable working environment for there employees. It is a well known fact that as the work place temperature rises, staff performance & productivity falls. Company owners now consider air conditioning as important as their home heating system.
Examples of industrial & commercial installation locations:
Schools
Shops and retail
Bars & Restaurants
Warehouses
Gymnasiums
Health & Beauty
Showrooms
Hotels
Cellars & cold rooms
Computer & Server rooms
Offices
Reception areas
Kitchens
Air conditioning at home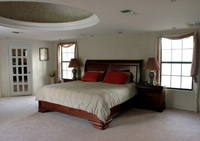 Air conditioning in the home is vital to providing you with the environment you and your family need.

Examples of domestic installation locations:
Bedrooms
Living rooms
Conservatories
Offices
Loft conversions
Extensions
Pool houses
Home gyms
Summer houses
Garages
With new building regulations, and the building trade evolving all the time, new builds keep the heat in and keep the air around you very dry. Keeping the heat in is a big plus throughout the winter however, during summer your house can effectively have the properties of a greenhouse!
Multi systems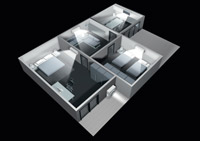 Customers can now benefit from the latest multi systems. Multi systems consist of one outdoor unit (condenser) to many indoor units.
This can be beneficial in many areas. The main benefit is less space needed outside for various condensers.
One condenser is far more appealing to the eye than 2 or 3 lined up to serve 3 rooms.
Reduced VAT rate of just 5% on all heat pump installations to a domestic property.