Maintenance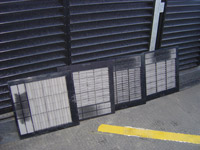 Maintenance is important to carry out annually. Max Cooling offers a high quality, low cost service which prolongs the life of your system. This produces greater efficiency and maintains a safe environment.
As air travels through the indoor unit coil, dust and various bacteria collect on the filters.
Regular maintenance visits will control and preserve a healthy environment.
Reasons to maintain
If your system does not receive regular maintenance, the following may incur;
System will work harder and will suffer more wear and tear

Greater amount of electricity consumed

Less cooling/heating effect

Noise levels rise

Increasing the probability of breakdown

Breakdown and repair charges can be expensive

Appearance deteriorates rapidly

Bacteria may cause illness
The lifetime of all your air conditioning and refrigeration equipment can be extended by Max Cooling, providing maintenance visits at regular intervals.
Max Cooling can offer a maintenance contract package for total piece of mind. We also offer a 24-hour 365-day emergency call-out service to all of our maintenance contract customers.
Don't get caught out in the summer
Service calls are available to anyone who contacts us however, our maintenance contract customers receive priority response and discounted prices.
Further discounts are awarded for maintenance contract customers.
What is included on our maintenance visits?
Subject to contract terms and conditions.
Carry out operational checks on each individual unit

Cooling mode
Heating mode (if applicable)
Various other modes your system may incur
Fan speeds
Louvers


Clean, wash and treat filters

Removal of any dust particles
Application of anti-bacterial cleaner
Application of scented spray if required


Check and test condensate drains and pumps

Replace pump hoses if necessary
Dismantle pump a clean through


Clean unit fascia in an effort to look as presentable as possible

Inspect evaporator coil and chemically clean throughout

Inspect condenser coil and chemically clean throughout

Straighten any damaged condenser fins


Apply scented jelly if required (may incur a small extra cost)

Adjust controls if required (time and time clocks)

Check evaporator fan blade and fan blade bearing

Check condenser fan blade, fan blade housing and fan blade bearing

Check all wiring connections and wire condition

Clean condenser casing thoroughly

Inspect each system thoroughly

Search pipework for any signs of a refrigerant leak
Check evaporator coil on and off temperatures to insure perfect working operation
Check start up and running amps
Signs of rust
Signs of vermin that may incur a fault (eating through wires)
Inspect all aspects to ensure all is totally safe to all concerned


Check and log any fault code history and attempt to resurrect any faults

Check crank case heaters

Check all electrical readings

Check overload settings

Inspect relays and fuses

Check both indoor and outdoor units are fixed securely and safely

Check for any aspects which could lead to major fault at a later date

Check unit for sound readings if necessary

Check for unusual vibrations

Check compressor blanket

Log all work done to each unit in supplied site log book
It is our policy at Max Cooling to cause as little disruption as possible. As Max Cooling understands the inconvenience of our presence in the busy work place, we intend to complete our maintenance tasks promptly without compromising on our service.
We at Max Cooling also do not tie the customer into a minimum 2 or 3 hour call out charge even if the call out only takes 30 minutes. We do not agree in spending 30minuites on site correcting a fault and charging the customer a minimum 3hour call out fee.